TOURS VAL DE LOIRE AIRPORT (TUF) INFORMATION
Origin
Airline
Flight no.
Scheduled
Est./Actual
Status
No flight arrivals were found at Tours Val de Loire Airport.
Destination
Airline
Flight no.
Scheduled
Est./Actual
Status
No flight departures were found at Tours Val de Loire Airport.
Car Hire at Tours Val de Loire Airport
UNBEATABLE VALUE CAR RENTAL
Free Amendments | Free Cancellations | No Card Fees




Tours Val de Loire Airport - All Information on Tours Val de Loire Airport (TUF) Tours Val de Loire Airport
Tours Val de Loire Airport, 40 Rue de l'Aéroport, 37100 Tours, France
phone +33 2 47 49 37 00
phone+33 2 47 49 37 00 (Lost + Found)
Facts and History about Tours Val de Loire Airport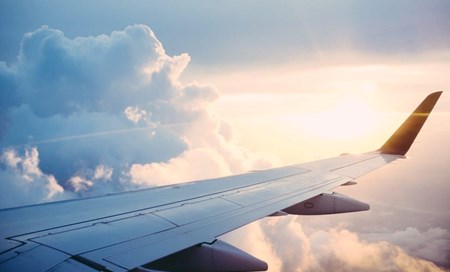 Tours Val de Loire Airport is a small airport located just north-east of the city of Tours in the Loire Valley, France. The airport sits approximately 6 km north-east of the city center and it is served by the low budget airlines like RyanAir. The airport serves Tours and the Loire Valley area with domestic, international and private flights.
The airport also goes by the name Tours Airport and the IATA code is TUF while the ICAO code is LFOT.
The airport has one single terminal and there is a small car rental facility located only a few minutes' walk from the terminal. It has one single runway with a concrete surface and it is 2,404 m/7,887 ft long.
The airport saw around 184,000 passengers come through it in 2019, a number that decreased to 45,000 the following year due to the Covid-19 pandemic.
The airport was first established as a French Air Force, Armee de l'Air, training center during World War I. Many French as well as some American aviators were trained at the center. In the summer of 1917 the school was provided to the American Expeditionary Forces who also used it as a training center, first for pilots going through combat training, but later as a training center for different types of aerial training for the United States Air Force. The school wasn't only an aerial school it was also used as a radio school and a photography school during this time.
It was returned to the French Air Force in 1918 who used it as a military base. After World War II it was used by NATO and the US Air Force until it became a flying school in the 1950s.
The airport opened to the public in the early 1960s and it had a golden period at the end of the 1970s when the local airline Touraine Air Transport (TAT) used it as their headquarters.
The airport is operated by Ministère de la Défense (FASF).
Arrivals, Departures and Airlines at Tours Val de Loire Airport
Transfers at Tours Val de Loire Airport
Rental Cars – Car rental companies at Tours Airport can be found in the separate facility located within a few minutes' walk from the terminal. They are usually not open all day so make sure to do the research for which company is available on your time of arrival.
Buses – The airport isn't directly served by a bus service. There is however a bus stop approximately 1 km/0.6 mi from the terminal, in Vaucanson, which goes to central Tours. Bus line 02 is provided by Fil Bleu. Tickets are purchased on the bus and are valid on all Fil Bleu bus lines as well as the tram line for as many rides one can fit within one hour.
Several bus companies have bus stations located in Tours.
Taxis – Taxi cabs can usually be found outside the terminal upon arrival if the arriving flight is a scheduled flight. To transfer to the airport using a cab either order one via phone or grab one at one of the taxi ranks around the city.
The journey between the airport and central Tours takes around 15 minutes and costs around €20-25. See more information about taxis to and from Tours Airport.
Shuttles – Shuttles are private transfers offered either by a shuttle service or by the hotel. These are arranged by the traveler or someone representing them. See a range of hotels near Tours Airport.
Parking at Tours Airport
Both long and short-term parking options are available at Tours Airport. Spaces are limited and on a first come first served basis.
Smoking at Tours Val de Loire Airport
It is not allowed to smoke inside the airport, only outside before going through the security control.
Passengers with Reduced Mobility at Tours Val De Loire Airport
Tours Val de Loire Airport follows the European regulation #1107/2006 CE concerning the rights of disabled people and people with reduced mobility when traveling by plane since July 26 of 2008. This means that the airport guarantees that reliable, comfortable and adapted equipment is available and for all passengers to be met with respect, courtesy and professionalism upon arriving at the airport.
Assistance should be requested through the airline at least 48 hours before the departure of the flight. In the case of the request being made within 48 hours of departure travelers will have to wait slightly longer for their assistance, although never longer than 25 minutes.
Check-in at Tours Val de Loire Airport
Travelers are required to check-in online at least 2 hours before departure and it is recommended to be at the airport at least 2 hours prior to departure. Boarding passes have to be printed.
Lost and Found at Tours Val de Loire Airport
In the case of a lost item or bag a claim should be made at the airport's information desk or through a phone call to +33 2 47 49 37 00.
Closest International Airport to Tours Val de Loire Airport
The closest international airport to Tours Airport is Poitiers-Biard Airport in Poitiers/Biard. It is located 93 km/58 miles from Tours.
Additional Services and Amenities at Tours Val de Loire Airport
At Tours Val de Loire Airport you will find the usual array of bars and restaurants, airport lounges and shops.
Things to do in Tours
There are a number of activities to suit all ages and interests in the region - see a selection of tourist activities in Tours, France.
Tours Val de Loire Airport Airport Contacts
Address: Tours Val de Loire Airport, 40 Rue de l'Aéroport, 37100 Tours, France
General phone: +33 2 47 49 37 00
General email/form: https://www.tours.aeroport.fr/contact-us
Lost and found phone: +33 2 47 49 37 00
Official website: https://www.tours.aeroport.fr/en
Local Information
Drive on: Right
Electricity: 230V/50Hz
Plug: C and E
Currency: Euro, €
Services at Tours Val de Loire Airport
Useful Information about Tours Val de Loire Airport